The Ultimate Drumtuning Revolution [DOWNLOAD / DEUTSCH]
00054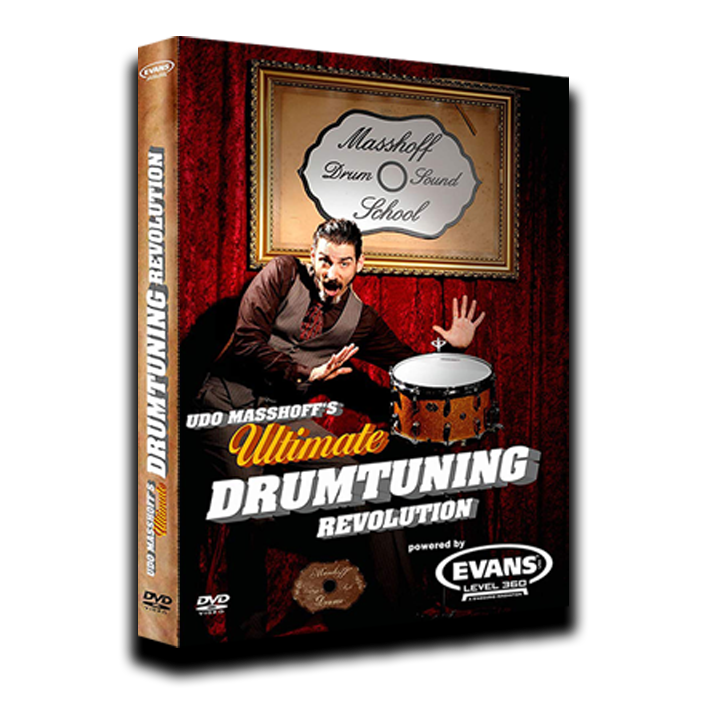 The Ultimate Drumtuning Revolution (Deutsch)
DOWNLOAD DER GLEICHNAMIGEN DVD

revolutionäres Stimmkonzept zum Stimmen jeder Trommel in 2 Minuten
Snaretuning von funky bis trocken (ohne Dämpfen)
Drumsounds für alle Musikrichtungen
von Drumsound Designer Udo Masshoff (Studiodrumsound für Max Herre, Die Ärzte, Andreas Bourani und viele mehr)
Interviews zum Thema Drumsound mit Earl Harvin (Sam Smith, Robbie Williams) und Toby Dammit (Iggy Pop, Nick Cave)
In deutscher Sprache
Laufzeit: 1 Stunde 52 Minuten
mp4 Format
HD mit 720p
Download von 3 Dateien mit insgesamt ca. 1,1 GB
Inhalt:
Tom Tuning (14:33 min)
Bassdrum Tuning (15:57 min)
Snare Drum Tuning (10:23 min)
Drumhead Selection (4:41 min)
The Symphonic Drumsound (2:31 min)
Classic Rock Drumsound (4:13 min)
Jazzy to Sixtees (6:41 min)
Stoneage Drumming (11:37 min)
Modern Pop (11:41 min)
Interview mit Earl Harvin (7:31 min)
Interview mit Toby Dammit (11:28 min)
Trailer:
Bezahle vertraulich und sicher per Kreditkarte, Vorauskasse oder PayPal.
Wenn Du Deine bevorzugte Zahlungsweise hier nicht findest, melde Dich bitte bei uns. Wir werden uns um eine Lösung kümmern.
Wir wollen glückliche und zufriedene Kunden. Falls Du jemals mit einem unserer Produkte unzufrieden bist, melde Dich bitte bei uns. Wir versprechen Dir eine unkomplizierte und schnelle Abhilfe.